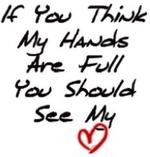 14/02/2012
UKAF wishes parents, carers and people with autism Happy Valentine's Day!
We don't do this for money - we do it for love. Because we love our children and we want the best for them.
UKAF is run by volunteers - no one takes a salary. UKAF is a small charity with a big heart!