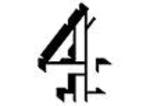 15/05/2011

Ivan Corea, Founder of the UK Autism Foundation was invited by Channel 4 to a major debate on the Government's Green Paper on Special Educational Needs, at Channel 4 Headquarters in Horseferry Road in London on Wednesday 11th May. The Green Paper proposes a shake up to the way that parents gain access to support services for children with special needs. The Government aims to implement an Education, Health and Care Plan replacing disability statements. Will replacing SEN statements really give parents more control over their child's care and development or remove a supportive infrastructure? Feelings were running high at Channel 4's SEN debate.

Ivan Corea of UKAF said: ' There were so many concerns about autism expressed by Channel 4 panelists Sharon Hodgson MP, the Shadow Education Minister and a parent Paula Davis, a contributor to Channel 4's 'Born to be Different' television programme series on disability during the debate on the Green Paper. Parents, carers and the Autism Community are facing enormous pressures. They say the Disability Community including people with autism will lose £9 billion in support during the lifetime of this parliament. The Government is going ahead with scrapping the disability living allowance. They are planning to replace the DLA with personal independent payments - this will diqualify a further 20% of the most severely disabled. The mobility component of the DLA will no longer be paid and this will seriously affect the independence of disabled people leaving them housebound. UKAF had appealed to Prime Minister David Cameron and Chancellor George Osborne to listen to the voices of parents, carers and the Autism Community and think again before they scrap the DLA - these plans could drive the Autism Community deeper into poverty. We have to face increased utility bills, rising food prices, rising petrol prices - the vulnerable are being squeezed from all directions. We appeal to David Cameron to protect the vulnerable - people with autism desperately need help and support. '

The only parliamentarian on the Channel 4 panel, chaired by journalist Ian Burrell, was Shadow Education Minister Sharon Hodgson MP. Disability campaigners who attended this Channel 4 event felt that Her Majesty's Government had missed an opportunity to explain the Green Paper to a huge audience of campaigners and charities.